This is certainly a grand tour, but that's not how the Yellowstone Grand Tour from LA gets its name! Grand refers to the fact that when you get to West Yellowstone, you will tour both Yellowstone's lower loop and Yellowstone's upper loop in one day. Other day tours do just the lower loop or just the upper loop. Here you'll tour all of Yellowstone in one day!
This Yellowstone tour from Los Angeles enables you to depart LA as late as 7 pm on the first day and still be on tour in Yellowstone the next morning! The tour starts at the LA airport with a flight to Salt Lake, from where you will travel by shuttle to a small town in east Idaho, where you will spend the night.
Early the next morning, you'll go to West Yellowstone, where your Yellowstone adventure will start.  The tour will visit the lower loop first, passing through Madison Valley, before taking in the three main geyser basins.  The initial stop is at the Lower Geyser Basin, where you'll walk around the boardwalk, taking in Fountain Paint Pot, other mud pots, and various hot springs, fumaroles and geysers.
Next up is the Midway Geyser and Excelsior Geyser, now extinct, plus Grand Prismatic Spring. You'll recognize Grand Prismatic as soon as you see it – it's a Yellowstone icon!
The Upper Geyser Basin and Old Faithful are a short distance down the road, and there is a lot to see and do there, including watching Old Faithful erupt! The historic Old Faithful Inn is a must see, and there are hundreds of other thermal features to check out in the area.  If there is enough time, we may even detour to one or more of the smaller geyser basins.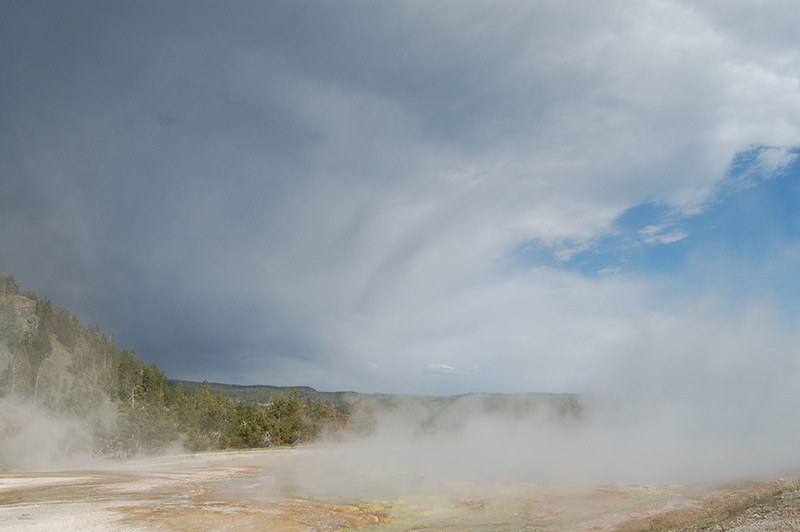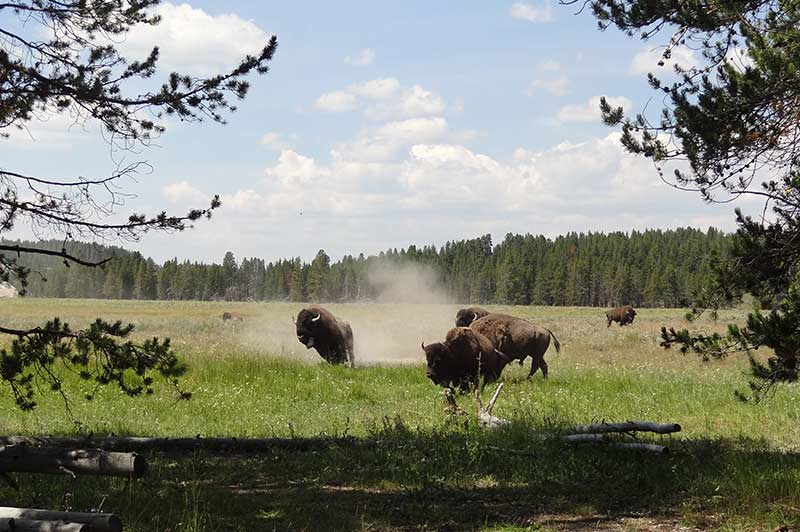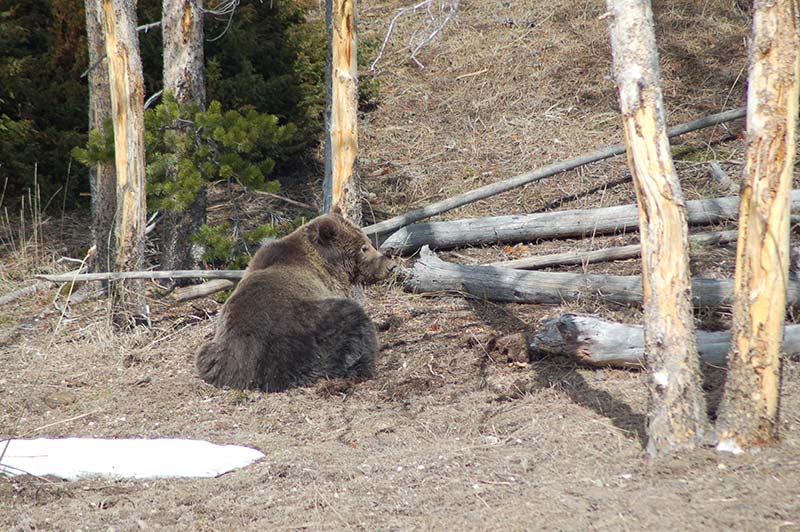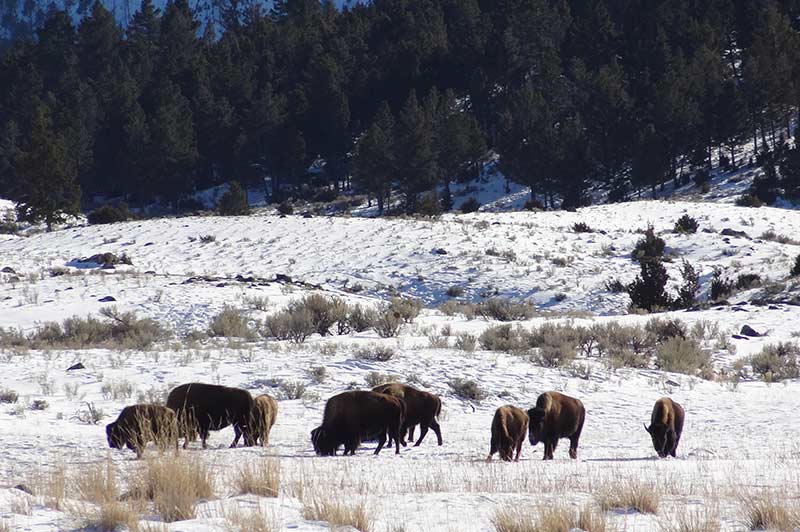 We'll make our way over the Continental Divide towards West Thumb Geyser Basin, right on the shores of Yellowstone Lake. There is once again a boardwalk system to explore.
Continuing around the lower loop, we'll stop at Mud Volcano, and then pass through the Hayden Valley, which is normally teeming with wildlife, before taking in the amazing views at Grand Canyon of the Yellowstone.  There will be several stops as we travel along the east side of the upper loop, towards Mammoth Hot Springs. Mammoth is Yellowstone's headquarters, with the bonus of there almost always being an elk herd in the area.
After passing the aptly named Roaring Mountain, Norris Geyser Basin is the next stop, and we'll stop off at both Porcelain Basin and Back Basin at Norris.  We'll travel to Gibbon Falls, and then the Madison Valley again, on our way back to West Yellowstone.
You may have a short opportunity to do some souvenir shopping, before the shuttle takes you back to your hotel in east Idaho.  Tomorrow you have a choice of shuttle times back to Salt Lake, with the earliest dropping you back at the Salt Lake Airport shortly after 6 am.  There is an option of a flight back to LA, at an additional charge.
Please be aware that the following details may apply to your tour.